FAR has always been one of the most powerful forces of positive change for children bringing Child Protection to the forefront of Armenia's national consciousness. Since our early years, we have been advocating for the nation's most vulnerable children. Year after year our child-focused programs continue to expand and evolve, and the betterment of children and youth is literally woven into the objectives of nearly all of our programs, regardless of their primary focus.
FAR also established the FAR Child Protection Center (formerly the FAR Children's Center) in 2000, which is the most prominent institution for child protection and family reunification in Armenia.
In addition, FAR continues to offer support to orphaned children and children of single mothers, helping their families to afford necessities or even outlets through which children can enhance their lives and development.
Since August, Artyom has been working with the center's psychologist, psychiatrist, and other specialists. After being admitted to the Center in August 2022, a multidisciplinary team worked to determine the causes of Artyom's behavioral and emotional disorders. Since then he has received advice from specialized professionals and receives the appropriate medication in combination with therapy. Center dietitians have also helped him acclimate to more balanced and nutritious foods--a departure from his previous diet of fast foods and sweets.
Artyom has since made great progress. He is calmer, more open to learning and more peaceful with other children. Soon, he will return to his mother's care. Currently, Artyom stays with his aunt in Yerevan until Lusine can join him, once the Armenia-Azerbaijan border blockade is lifted. She will then stay in Yerevan for a period of time while Artyom can visit the center twice a week, and allow his social worker and psychologist to evaluate his progress made and strengthen the strategies developed for working with Artyom.
Artyom Davtyan
Eleven-year-old Artyom Davtyan's short life has been marked by struggle. The only child of a single mother, Artyom grew up in Stepanakert, Artsakh, with an abusive, alcoholic father, who vanished from his life a few years ago.
When Artyom began to display disturbing behavioral issues and refused to go to school, his mother Lusine had difficulty to manage his behavior on her own. He was referred to the FAR Child Protection Center by the Shogh Children's Center in Stepanakert.
In 2022 the center held various trainings for about 200 child protection actors, which included topics such as prevention of child institutionalization, and child protection in emergency situations.
The FAR Child Protection Center was instrumental in establishing the foster care system in Armenia. During 2022, the center trained 31 families to be certified foster families on positive parenting. In addition, community outreach was conducted for 289 people interested in becoming foster parents. The center also provided regular technical support to the government to enforce the implementation of procedures for foster care based on a child's best interest.
Over the course of its 22 years in operation, the center has helped 12,000 children and youth. During 2022, the center served 217 children through crisis intervention, temporary shelter, therapy and rehabilitation. In addition, hundreds have been served through family empowerment, preventative services and life skills development. Seventy-five percent of the children who sheltered at the center were reunited with their families or placed with foster families.
The center also launched a new service during 2022 to prevent the mistreatment of children who are victims of sexual abuse, in the form of a new facility that was established on the center's grounds in Yerevan with support from UNICEF Armenia. This area provides a safe space for children who proceed through the justice system and have to give testimony, ensuring interviews are only conducted by certified social workers and psychologists, while allowing other officials to observe from an adjacent room.
FAR Child Protection Center
The FAR Child Protection Center, formerly known at the FAR's Children's Center, is Armenia's main institution for safeguarding vulnerable and at-risk children—those who are victims of abuse, abandonment, neglect, and who are homeless or living in extreme poverty—through 24-hour, seven-days-a-week support.
For more than 20 years, FAR's summer camps have gifted a memorable, carefree childhood experience to the neediest children of Armenia, Javakhk, and Artsakh.
In 2022, 250 children supported by many of FAR's projects, including CASP recipients, Syrian-Armenian children from vulnerable families, and the children of Artsakh's fallen war heroes, spent part of their summer vacations at Aragats Summer Camp in the Kotayk Region.
The Aragats camp program, which is full of interesting cultural and physical activities for children and teenagers, encourages the children to practice leadership, to get out of their comfort zones, and make decisions. For many, these experiences stay with them for the rest of their lives.
Children of Armenia Sponsorship Program (CASP)
The Children of Armenia Sponsorship Program, or CASP, helps provide respite and opportunity to vulnerable children of single-mothers and orphaned children through supplemental financial support in the form of annual stipends. This cash assistance can help families to cover the costs of basic essentials, like food, fuel, and clothing. It may also offer a way for mothers to afford extracurricular activities for their children, which enrich their lives and enhance their development.
During 2022, 516 children from Shirak, Syunik, Tavush provinces, and Javakhk, Georgia, received stipends. In addition, 448 children of fallen Artsakh war veterans also received financial assistance. FAR implements this program under the auspices of the Women's Guild of the Diocese of the Armenian Church of America (Eastern).
In 2022, with the support from the Knights and Daughters of Vartan, FAR was able to provide monetary stipends to 380 children of fallen heroes Artsakh's wars.
380
children of fallen heroes of Artsakh Wars received financial support
250
children sent to summer camp
964
children received CASP stipends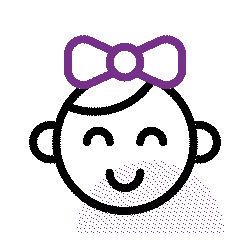 32
families certified as foster families
(FAR Child Protection Center)
1,078
families received relevant psychosocial services
(FAR Child Protection Center)
198
child protection specialists trained
(FAR Child Protection Center)
317
children benefited from psychosocial services at the FAR Child Protection Center
(FAR Child Protection Center)
79
kids sheltered at the FAR Child Protection Center with an average duration of 120 days
(FAR Child Protection Center)
Theodore and Marianne Hovivian
Women's Guild Central Council – CASP
Lisa Chobanian
Bonnie Barsamian Dunn
John Kazanjian Family Foundation
Ajemian Foundation
Stephen and Arda Haratunian
Sandra Shahinian - SJS Charitable Trust
George and Anna Derderian Charitable Fund
Hamparian Family Foundation
Joseph and Kristine Toufayan Casali
Sapah-Gulian Foundation
Dadourian Fiundation
Mardigian Foundation
Hovsep, Siranoush and Mary Bahadourian Fund
Errol Hovsep Karakash ("Hovsep Foundation")
Harold and Josephine Gulamerian Foundation
"Myron and Mary Shahinian Stapanian Fund"
Friends of FAR Children's Center