Nine years ago, Ayo! was launched to help Armenians take positive change for their country into their own hands. This crowdfunding platform is a bridge between Armenians around the world who want to support the development of their ancestral homeland.
Projects are local, creative solutions to challenges in any number of sectors—from child protection to education to health. In a little less than a decade, Ayo! has raised nearly $1 million to fund 75 myriad projects that have directly touched the lives of more than 100,000 beneficiaries in Armenia.
Thanks to Ayo!'s MetGait project, David was able to access this machine through the Ayo!-funded rehab hub, which enabled two MetaGait devices to be free and accessible to the community.
"I have been using the device for almost a year and it has helped me to regain my muscular memory," said David, who has since using the device been able to feel his hips again. "It helps my muscles to work and relaxes my muscle tension. I try to exercise two hours a day; I already see positive progress. I feel better. I can move my feet from right to left. Using the virtual reality goggles, I have a direct connection between my brain and feet."
Now, David's rehabilitation is helping him to see his recovery and the world in a new way. He currently works on 3D modeling of jewelry with the goal of turning it into a career. I would like to express my gratitude to Ayo! and QaylTech for giving me a second chance in my life."
David Osipyan
Twenty-two year old David Osipyan started his military service in May of 2019. Several months before the end of his tour, the Artsakh War broke out in October 2020.
That same month he suffered an injury to his spinal cord and brain after he was struck by shrapnel while fighting in Jrakan. Following treatment at three different hospitals he found himself at Soldiers' Home Rehabilitation Center in Yerevan, where he underwent four months of treatment trying to learn how to move again. It was there that he met David Arsenyan, a kinesiologist and the creator of MetaGait, a device operated with the hands that activates muscular movement and walking. The device creates new neural connections in the brain and, in some cases, can contribute to partial or complete recovery of lost mobility.
Finally, the Christmas Wishlist campaign raised a total of $25,381 for 12 small projects with significant impact. Projects collectively impacted more than 500 people — from children to youth with special needs to families to vulnerable seniors.
​
Wishlist campaign projects included:
A party for special needs children at the Parakar School

Beds for two sisters living in a border village and whose father is ill

A new stove for Nor Hachn soup kitchen

A new calf for Sasha who has Cerebral Palsy

The gift of three bicyles for three young boys living in a border village

Chickens to help a local family generate income

Work out equipment for the Sevan Rehab Center

An elevator for a young girl with Cerebral Palsy and for the Emili Aregak Center

Visits from Christmas characters

Presents for 500 kids at rehab centers

Laptops for two teenagers with disabilities

A traditional Armenian Christmas dinner for the 750 people who attend FAR's Soup Kitchens
The MetaGait campaign raised $16,620 to benefit severely wounded soldiers and people with cerebral palsy. The MetaGait device was designed by Armenian kinesiologist David Arsenyan. Operated by the hands, it moves and activates all the muscles that work while walking. The device creates new neuronal connections in the brain and in some cases, can contribute to partial or complete recovery of lost mobility. With MetaGait, between therapy sessions, wounded soldiers can continue to strengthen their bodies. Ayo!'s campaign funded the creation of a rehab hub with two MetaGait devices open free of charge to the community.
Animate Gyumri helped the founders of Popok Animation Studio, a former teacher at GTech, to continue to teach a tuition-free 15-month course in animation. The campaign, which raised $5,650 covered the rental costs for a larger space for Popok Animation, enabling them to serve 25 participants.
Safe Shelter raised $26,532 to fund the construction of a bunker in a border village in the Syunik Region. The bunker was originally going to be built under the kindergarten in Nerkin Khndzoresk village until a generous donor decided to cover 100% of its costs, in addition to the cost of the school's renovation. Ayo! was able to then identify a second kindergarten in Noravan Village. A bunker for 100 people was constructed, including the all of the school's children and teachers, which provides a place for them to safely hide in the event of a cross-border attack by Azerbaijan.
The Countdown to Camp! campaign raised $18,717 to sponsor 75 children who lost their fathers in the Artsakh War of 2020 to attend FAR's summer camp. There, they escaped some of the bleak reality in their lives and gained hope and new friendships.
Better Healthcare, Stronger Borders
Better Healthcare, Stronger Borders raised $10,130 to install proper heating systems in two different medical centers in border villages. The Darbas clinic, which serves 1,747 people, didn't have proper running water or heating and half of the clinic was unable to be used. The clinic in Angeghakot, which serves 2,700 people, lacked central heating. Ayo!'s investment in new heating systems enabled nearly 5,000 people to receive more humane medical care.
This project raised $33,606 to help equip 21 school cafeterias in the Vayots Dzor and Gegharquniq Regions with functioning facilities and appliances to enable the provision of proper hot and nutritious school lunches for 1500 children.
Ayo!'s Accomplishments in 2022
In 2022, Ayo! ran seven diverse campaigns and collectively raised more than $131,694, which ultimately impacted more than 1,000 beneficiaries in every region of Armenia.
Ayo! continued to expand its donor base, ultimately receiving 833 donations from 403 different donors, 214 of whom gave for the first-time in 2022.
$25,381
raised to fund 12 small-budget projects that impacted more than 500 people
$16,620
collected benefitted severely wounded soldiers and people with cerebral palsy
$26,532
raised funded the construction of a bunker in a border village
$5,650
raised to cover the rent for Popok Animation
$18,717
generated to sponsor 75 children of 2020 Artsakh War veterans for summer camp
$10,130
generated made it possible to install proper heating systems at two border-village medical centers
(Better Health Stronger Borders)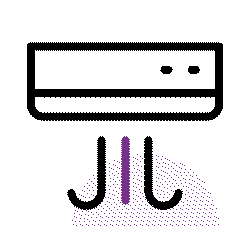 $33,606
raised so 21 school cafeterias could serve hot and nutritious school lunches to 1,500 children
{Set the Table}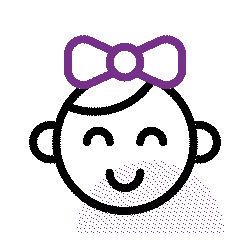 Ara Hacet
Anna Vardanyan
Hratch Sargsyan
Carl J. Bazarian
Sts. Sahag & Mesrob Armenian Church
Yeprem Kelegian
Focus on Children Now
David Onanian
Jonathan Campbell
Holy Virgin Mary and Shoghagat Armenian Church